It is no secret that sales pick up during the festive season particularly in the luxury beauty sector. However, amid concerns of inflation, rising interest rates and whispers of a possible recession, Black Friday sales offer beauty brands a chance to gain a healthy profit by marking down on their seasonal offerings that are sometimes priced well above their entry-level selections. According to The New York Times, shoppers in 2022 were estimated to have spent USD943 billion, 6.1 percent more than in 2021. Holiday sales like Black Friday are therefore are a priority for beauty brands as in the United States alone, more than a quarter of 2021's prestige beauty sales — which amounted to approximately USD22.3 billion overall — occurred in the last two months of the year.
Excess over Exclusivity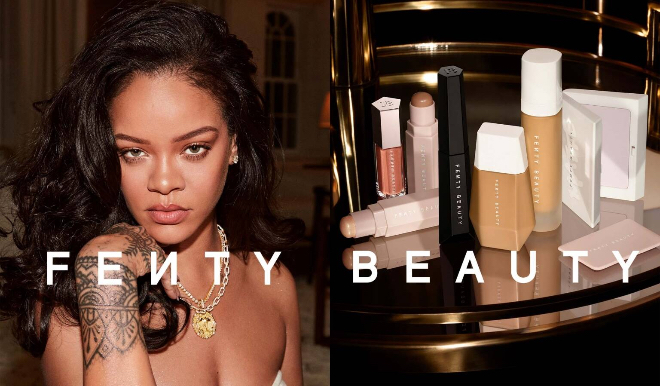 The double-edged sword here comes in the form of exclusivity. It is no secret that exclusive beauty labels come with a sizeable pricetag and despite this, customers line-up because they are buying into a brand. Take for instance Rihanna, who can attribute her eight-figure nett worth to the sales of Fenty Beauty where she apparently sells "one Fenty Beauty foundation every minute". This year alone, Selena Gomez's Rare Beauty tripled in sales from last year. In 2022, the company sold 3.1 million units of its best-selling blush which retails for USD 23, generating about USD70 million in revenue. Gomez's success came by creating simple, moderately priced make-up and leveraging the singer's immense popularity on social media platforms such as Instagram and TikTok. While celebrity brands are not always a guaranteed way to a big payday, there is something to be said about a celebrity who understands their market, creates their niche (Kylie Jenner with her "lip kit", Rihanna with her foundation), and delivers what people want.
Earlier this month, Estee Lauder's stocks fell by 19 percent with an adjusted loss of USD0.11 per market share. While an unstable macroeconomic environment, high oil prices and elevated interest rates may have attributed to the losses, Estee Lauder's "ongoing inventory destocking" and "the growth of smaller competitors in the beauty space" compounded the issue. It can be argued that Estee Lauder no longer holds the appeal it once did to a younger generation that is driven toward social media and celebrity-centric cosmetics.
This has now caused Estee Lauder to increase marketing spend in its next fiscal year further emhapising how the impact of brand image and brand perception is crucial. There is a reason why brands destroy billions worth of their own merchandise every year. In 2018, Burberry destroyed USD 36.8 million worth of its own merchandise admitting in its annual report that "demolishing goods was just part of its strategy to preserve its reputation of exclusivity". This same strategy is adopted by cosmetics savant and social media maven Jeffree Star who would rather destroy overstock than "devalue" their brand by selling dead stock or shifting it to a secondary reseller like TJ or TK Maxx.
Greed over Green
Outside the realm of cosmetics, online fashion retailer Vestiaire Collective announced that it had removed 30 brands, including the likes of H&M, Gap, Mango and Zara, from its platform as part of a sustainability initiative to combat "excessive production and consumption" while raising awareness around clothing waste. This move now shifts Vestiaire Collective into a new light of exclusivity which further enhances its desirability. However, Black Friday sales don't have the same level of exclusivity, in fact they contribute to the overindulgence and in doing so, have their own impact on the environment. The beauty industry has long had a tug-of-war battle with sustainability from product testing on animals to sourcing natural ingredients, reducing harmful chemicals and of course the disposing of single-use plastic packaging. The issue arises when sales lead to customers turning a blind eye to the ethical ramifications because of the sheer price reduction or being easily mislead by "greenwashing" due to the lack of customer research that often happens during a first-come-first serve or "while stocks last" sale. CNN reported that the USD500 billion dollar "green initiatives" from the beauty industry were a mere "patchwork" at best, falling short of actual change for the escalating climate crisis or changing people's purchasing patterns.
Quality Control
Black Friday sales often include dead stock but what is in dead stock? A cosmetic item has to typically go through multiple testing phrases — from packaging to formula — before it is fully realised and released to the public. Dead stock sometimes includes damaged items, leftover seasonal products or near-expired pieces. Where clothing may have a longer shelf-life if sat in a warehouse, some cosmetic products do not. At best, perhaps an active ingredient become obsolete due to time at worse, an allergic reaction. It is important to note that most companies are not liable if a customer gets a bad reaction from using a product. However, they may be liable if they did not include a list of ingredients on the product, changed the formula but used old packaging or if a contaminant got into the product and was missed during quality control. Remember that a company can only be held responsible if they have been proven to be negligent, anything else is open to the customer's own discretion.
So do Black Friday sale cause a beauty blackhole? Yes, because it is not solving the problem of reducing the gap between supplier and market demand. Take for instance the struggle of finding a foundation that suits your skin colour. Instead of a brand delivering a new shade of foundation to suit a darker skin tone, brands put out other various pieces of cosmetics you don't necessarily need but are tricked into wanting because of the reduced price. Black Friday sales do not deliver what customers desire but essentially become a dumping ground or scapegoat for brands to shift dead stock while making a profit.
Perhaps, it is time to have a serious relook at the motivation behind Black Friday sales and work towards a "Better Friday" where beauty brands are effectively delivering on consumers' needs.
For more on beauty reads, click here.